PZU-B-ZONT-PS/LK-K2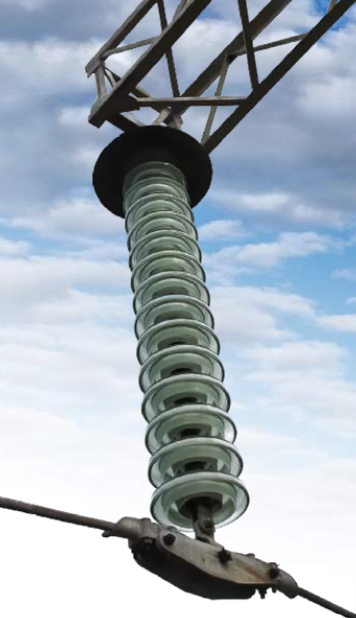 Purpose:
Devices of the PZU-B-ZONT-PS/LK-K2 series of barrier type are designed to protect supporting insulating suspensions with glass and polymer insulators of 35 kV and higher of overhead power lines from adverse environmental effects, including pollution (bird waste products). Bird protection devices also prevent birds from being electrocuted through the droppings.
Voltage class: 6-750 kV.
Description:
The devices consist of four parts that form a single central mounting hole when assembled. The device is attached with a worm clamp to the neck of the pestle of the earring. For quicker and easier installation, the device is pre-assembled before being lifted onto the support.
Kit composition:
Sector – 4 pcs.
Insert – 4 pcs.
Worm-drive clamp – 1 pc.
Socket screwdriver – 1 pc. (for a batch of up to 50 products).
Installation manual – 1 pc. for the party.
Overall dimensions, (mm):
Minimum size (d external, d internal, height): 552*15*100
Maximum size (d external, d internal, height): 584*61*100
Weight, kg: 1.1 kg
Advantages:
The device is made of a composite material, has increased mechanical and impact strength, high insulating properties, resistance to weathering. Lightness, compactness, cost-effectiveness of the product compared to similar devices from other manufacturers.